What is a rope swing?
A rope swing is a fun – and healthy – way for communities to get outside and enjoy nature with family and friends. Traditionally, rope swings are made from a single piece of rope suspended from trees with a seat tied in for someone to sit and swing on. Rope swings can also be tied from other structurally sound points of support besides trees; we just tend to suggest trees because that's what we work with at BUGG TREE CARE. Ropes swings can be installed at family homes, schools, and other popular places in our communities for people to appreciate!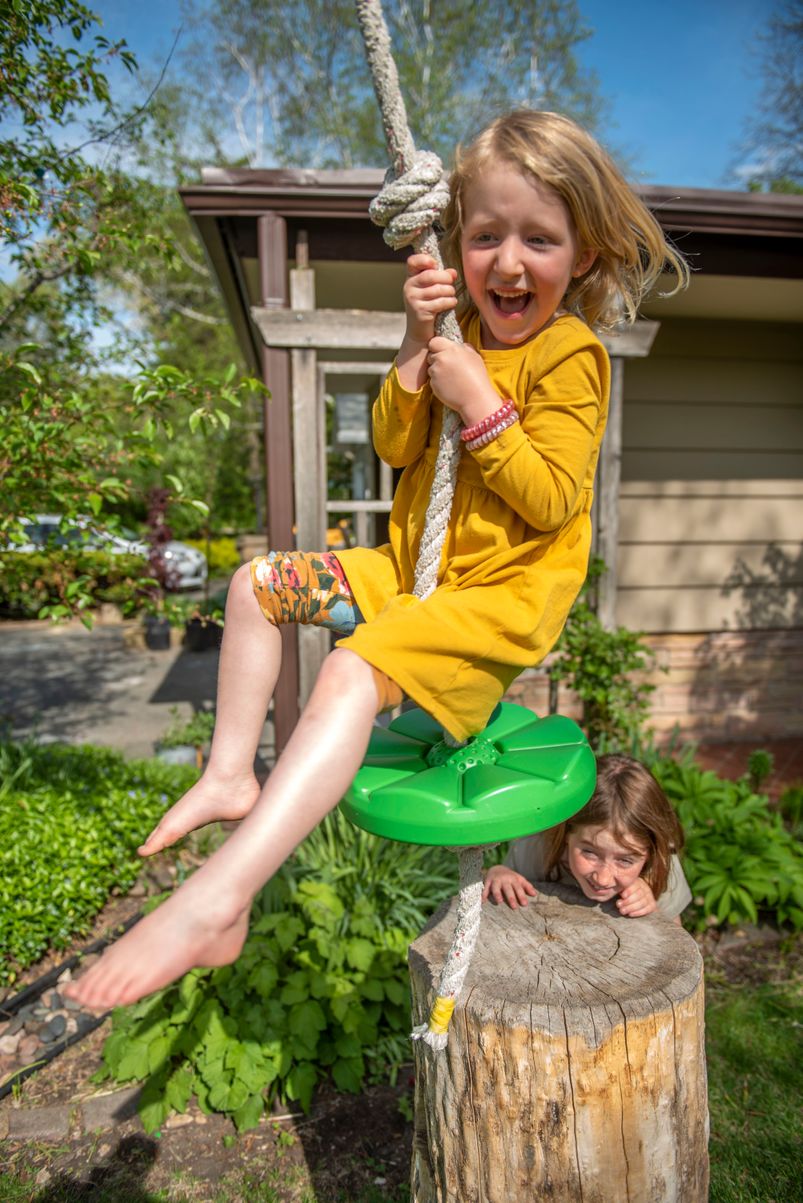 Why should I get a rope swing?
If you or your children like healthy outdoor activities, connecting with your community, exhilarating fun, laughter, or simply being around trees, you might consider installing a rope swing. Rope swings are a great way to bring people together and deepen our relationship with nature. Beyond the natural beauty trees provide our cities and homes, tree swings are symbolic in the sense that they literally show how they support us. Most importantly, it distills these values into our children, so that they grow up appreciating trees and the value they bring to our world.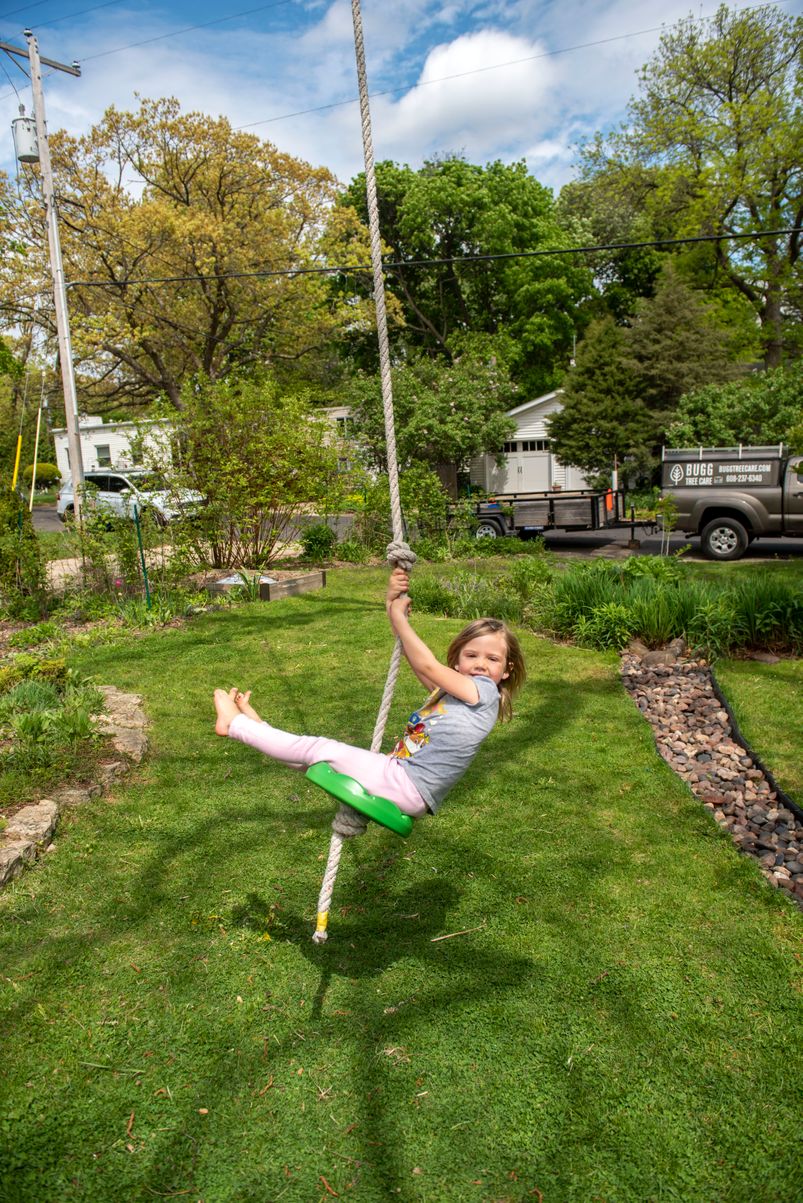 Why do I need an arborist to install a rope swing?
It's important you use an arborist – or someone very familiar with ropes and tying them – because you want to ensure a rope swing is installed properly. You want to rest easy knowing your children are safe if they are using a rope swing, or if you have one installed somewhere where the community or your neighborhood has access to. The arborists at BUGG TREE CARE are very familiar with the appropriate ropes to use, how to tie them, as well as the correct tie-in points on a tree to install them, to make sure the rope swing safely lasts for years to come.
An arborist also has the diagnostic tools necessary to deem whether or not the tree's health makes it an appropriate and low-risk choice. Because of our experience and equipment, we can get the rope really high in the tree, making the rope swing have a much higher tie-in point. This leads to a longer glide (and more fun!).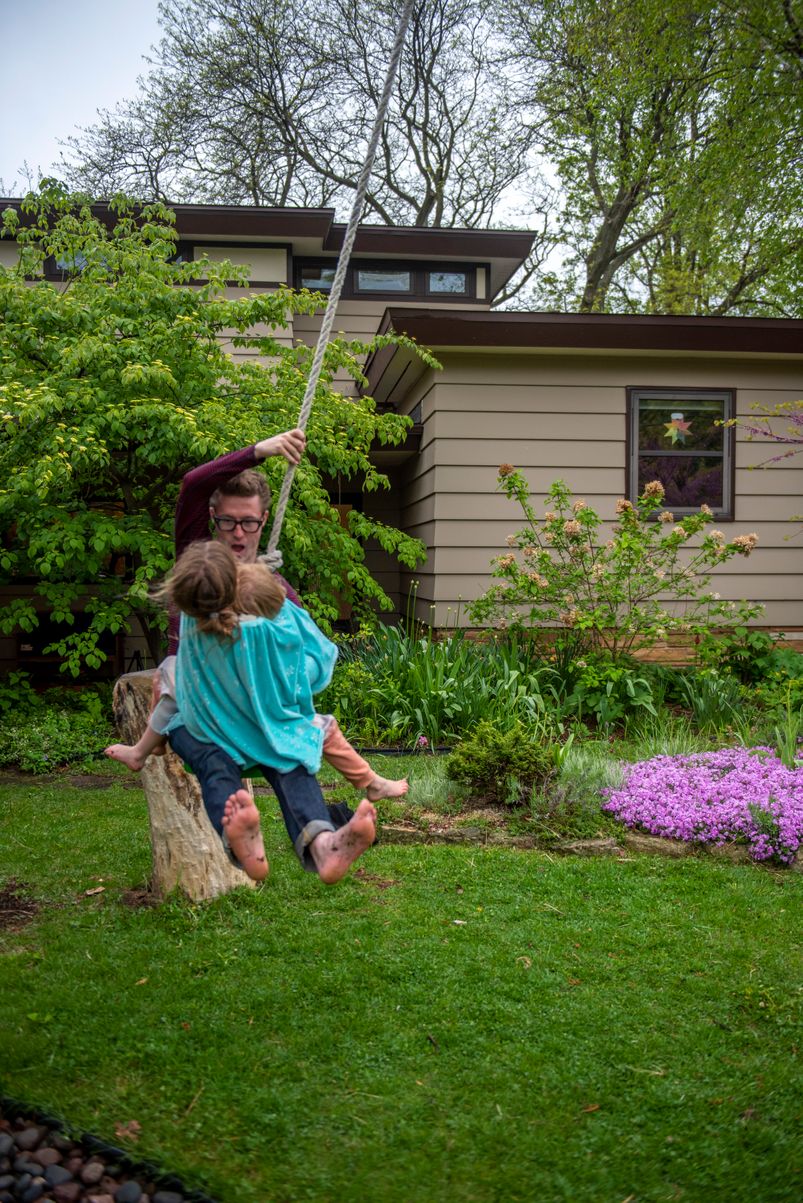 How much does it cost to install a rope swing?
BUGG TREE CARE only charges for its time, and we do not up-charge for the materials used. We do everything we can to keep the program cost as low as possible because we believe in the good that rope swings bring to our community. We also believe that rope swings will help to raise awareness for the value in caring for urban trees and why we should work together as a community to preserve them. While the costs of installing tree swings vary upon location, size of tree, and the complexity of the installation, here is an itemized breakdown of the costs for a typical tree swing install:
Rope: $80 (80 feet)
Seat: $24
Labor: $160
Stump: FREE
TOTAL: $264
In addition to materials and labor, rope swing installs include: tree inspection, equipment inspection, hanging, testing, instructions-of-use, and follow-up. We offer a discounted rate of $150 for qualifying charities, or for trees that are on private property but allowed to be used by the community in some way. If you or someone you know is interested in having a rope swing installed, please contact BUGG TREE CARE today!